PegaSys August 2019 Update
August has flown by in the blink of an eye, and we're headed into a very busy next couple of months full of big events and much more! Read on to find out what we've been up to, and what's on the horizon.
Announcements
Last week, the PegaSys team proudly announced that we had submitted our Ethereum Client, formerly known as Pantheon, to Hyperledger and it was accepted by the Technical Steering Committee. We see this as a significant milestone for both open source collaboration in the enterprise blockchain space and for the adoption of the Ethereum mainnet for business use cases.
The Pantheon name has officially been changed to Hyperledger Besu, and our website and tools will begin reflecting those changes shortly.
Check out our blog post on why we submitted, as well as some of the recent press!
PegaSys Partner Program
We recently launched our PegaSys Partner Program! The program, meant for startups and enterprises, provides enablement like special technical content, closer collaboration on roadmap, and updates on upgrades.
Initial members include: atato, iobuilders, REFINERYY LTD, Rockside, and Web3 Labs.
Interested in joining the program? Reach out to us!
Events Recap
TruffleCon, Redmond WA, August 2-4
Felipe Faraggi spoke on a panel "A Conversation with the IMPAKT Stack" alongside Tim Myers, Erik Marks, Nick Gaski, Christian Crowley and Kevin Bluer. Later on, he also took the stage to for a workshop entitled "Permissioning In Enterprise Ethereum".
ETHBerlin + Dappcon, Berlin, Germany, August 21-24
Later in the month, Felipe headed to ETHBerlin, where he spoke about On-chain Permissioning with PegaSys at both ETHBerlin and dAppcon.
Live ETH 2.0 Workshop With Vitalik Buterin, Whiteblock, Prysmatic Labs, & PegaSys
Protocol Engineer, Cem Özer joined forces with some of the biggest names in ETH2 for a webinar hosted by Whiteblock. Watch the full recording here: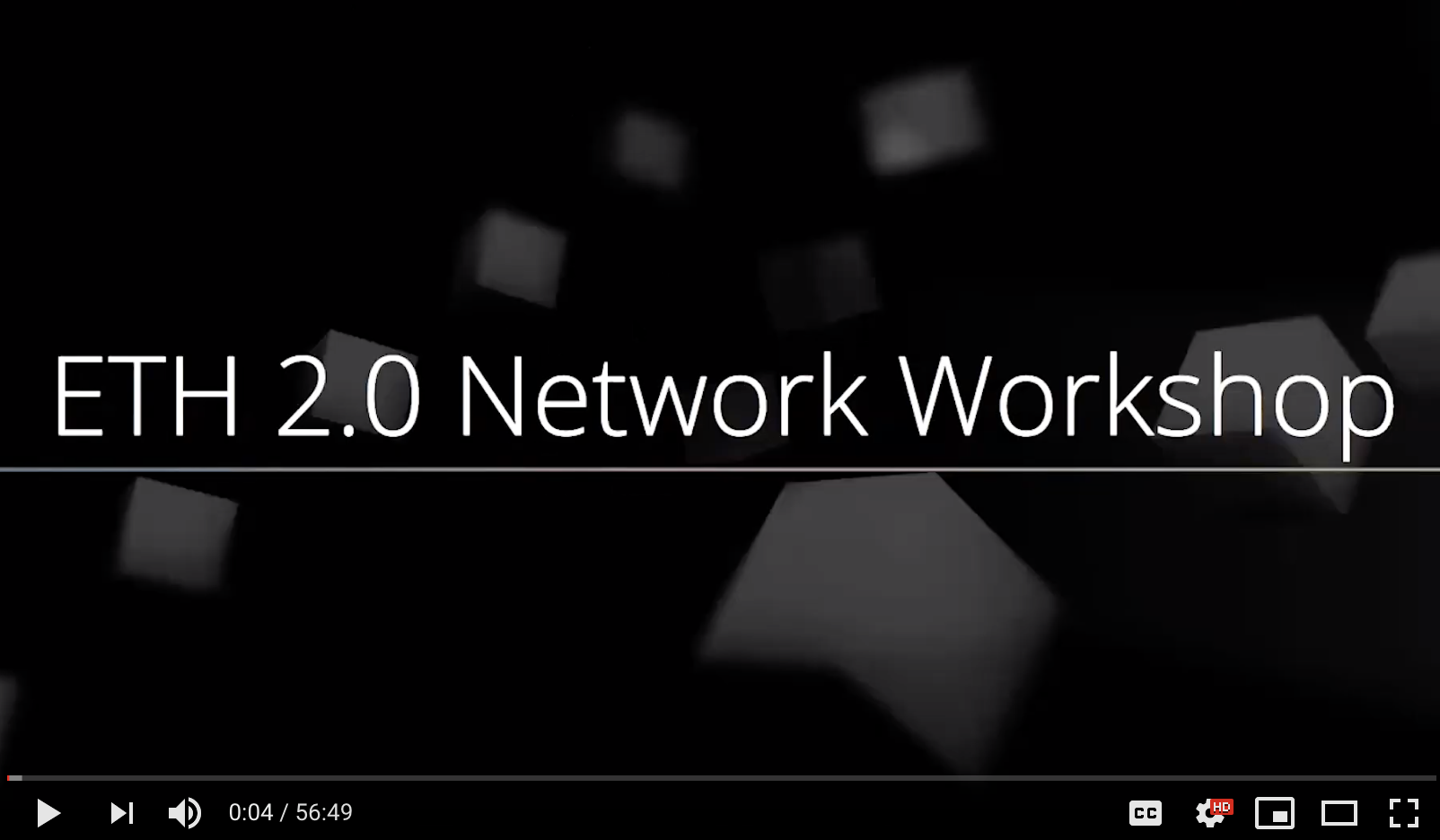 EEA Tech Spec meeting, August 28-30, Redmond, WA
Charles Nevile, Robert Coote and Grant Noble, among other PegaSys and ConsenSys participants, were all on hand to lead the EEA technical specification face-to-face meeting in Redmond, WA.
Upcoming Events
Eth 2.0 Interoperability Event, September 6, Somewhere deep in the woods of Ontario, Canada
Team Artemis is bringing together 45 people from across client dev teams, the Ethereum Foundation, and Whiteblock to work on interoperability in ETH2 in a week long event. Stay tuned for post event updates of this meeting of the minds!
Ethereal Summit, September 15, Tel Aviv, Israel
Olivier Bégassat will be presenting "Handel: A Scalable Byzantine Resistant Aggregation Protocol" at Ethereal Tel Aviv! Tickets are still available for this must attend event. Get them here!
Fintech Symposium, September 16 - 17, Chicago, USA
Daniel Heyman will be presenting " The State of Blockchain: Separating Hype from Reality". Register today!
SIBOS, September 23 - 26, London, UK
Daniel Heyman will also be speaking on a "Trust in Blockchain" panel alongside Liquidshare on Monday, September 23 at 2pm. The PegaSys team will also be on the ground at the event. If you're planning on attending and would like to set up a meeting, please reach out to [email protected]. Watch our socials for more info about SIBOS in the coming weeks!
Global Blockchain Summit, October 3-4 , Denver, USA
Danno Ferrin will be speaking at next month's Global Blockchain Summit - keep an eye out for more info.
DevCon5, October 8 -11, Osaka, Japan
Stay Tuned for updates!
Careers
Recommended Reading
Want the latest PegaSys updates straight to your inbox? Join our mailing list.
PegaSys is a thought leader in the Enterprise Ethereum space. Want to join the team? Check out our list of open roles.